AHBIC Industry Update 30 – 377 days of response
4 July 2023
Varroa Response Update The current infected premises are sitting at 180. In the last week there have been additional IP's that have resulted in extensions of the RED and PURPLE […]
Varroa Response Update
The current infected premises are sitting at 180. In the last week there have been additional IP's that have resulted in extensions of the RED and PURPLE zones. A number of the new IP's have been the result of surveillance of trace premises within the outer edges of the existing Newcastle and Central Coast RED zones.
The infected premise in Brookfield results in an extension of the RED zone northwards to Dungog. The infected premise in Bandon Grove will extend the RED and PURPLE zones north-west of the Dungog area and the infected premise in Maroota will extend the RED and PURPLE zones west of the Central Coast region.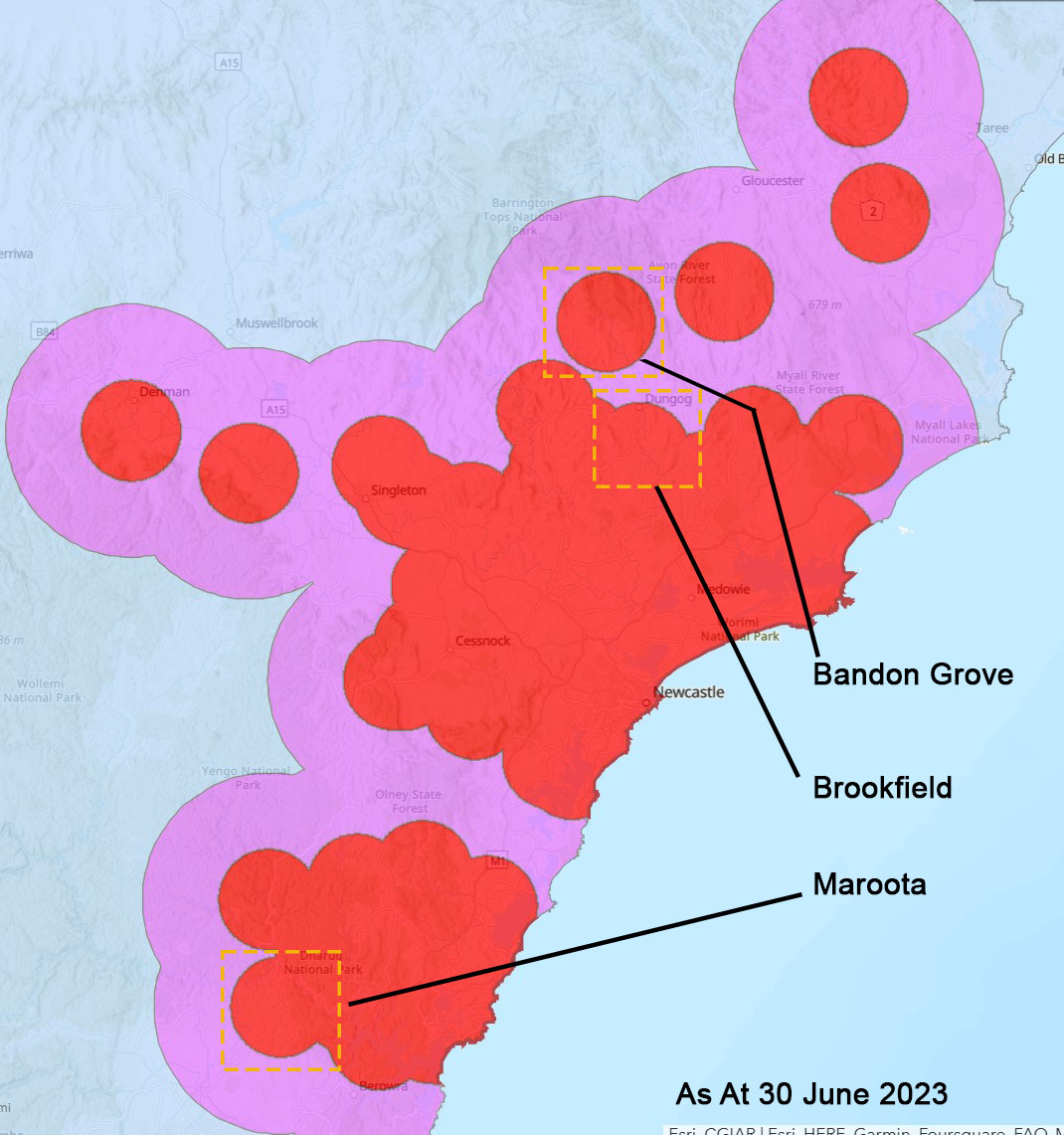 WEHB baiting program will begin working within these newly extended RED zones, to have stations deployed and feeding commenced as soon as possible.
The map search function on the DPI varroa page is helpful in determining if an area is in the BLUE, PURPLE or RED zone: www.dpi.nsw.gov.au/varroa
AHBIC and the industry thank the DPI for their ongoing commitment and work efforts thus far. The cooperation of industry and the community is vital in helping the response achieve the goal of eradication.
Industry Briefing : Webinar
AHBIC coordinated with the NSW DPI to provide another Industry Briefing via Webinar this week. With over 400 attendees on the night, we also recorded the event. To view the recording, please visit our YouTube page:
AHBIC Varroa Webinar 3 – 28 June 2023
AHBIC continues to work directly with the Incident Management Team of the DPI Varroa mite Response and we encourage all AHBIC members, beekeepers and community members to keep up to date through points of truth via the NSW DPI website and through the regular AHBIC updates provided, including the most recent webinar.
You can reach out to AHBIC via:
CEO
Danny LeFeurve ahbic@honeybee.org.au
0409 699 980
Varroa Coordinator
Bianca Giggins bianca@honeybee.org.au
0402 467 780