AHBIC Chair
Stephen Targett
Stephen has a background in dairy and Army and started in bees in 1995.  He started with a few hives and expanded to 450 hives as his knowledge increased.  Initially establishing his business in the Bega Valley prior to moving to a more productive area at Narrandera in 2007.
He concentrated on honey production and did apple, cherry, seed canola and almond pollination at various times.  Selling his business mid 2021 for a supposed retirement.
Stephen industry involvement has included over 10 years on the Crop Pollination Association executive and six years on the NSW Apiarist Association executive with two years as president.
AHBIC Deputy Chair
Stephen Fewster
As a fourth-generation commercial beekeeper in Western Australia, Stephen has worked in the family's honey production business for almost 40 years, and more recently expanded into almond pollination. He is also involved with his family's cattle operation. Read More
Stephen has been an active industry member for many years including former Chairman and committee member of AHBIC, Federal Council of Australian Apiarists Association, Western Australia Farmers beekeepers section, as well as President of the Apimondia congress in Melbourne 2007. He completed the Marcus Oldum Rural Leadership course in 1998 sponsored by the honey industry.
Positions and key achievements:
Deputy Chair of AHBIC
President of WA Farmers Beekeepers Section
Member of the Agricultural Produce Commission Beekeepers Committee in WA.
AHBIC Chief Executive Officer
Danny Le Feuvre
Danny has been a commercial beekeeper for 15 years with Australian Bee Services (ABS) and is experienced in providing pollination services and honey production in South Australia. Read More
Danny has been involved in the primary industries his whole career with a strong background in agricultural science, RD&E and agribusiness consultancy.
Throughout his career, Danny has successfully led and contributed to many research projects and has published scientific peer-reviewed papers.
He currently is a non-executive director of AgriFutures Australia (formally RIRDC). He has previously volunteered in many industry roles over the years. Previously an executive member of Australian Honey Bee Industry Council (AHBIC) and a member of the Hort Innovation Expert Advisory Panel. Danny is also currently acting as AHBIC's Chief Executive Officer.
Danny's holds a Bachelor of Applied Science from Melbourne University, Masters of Agribuisness from the University of Adelaide and is a graduate of the Australian Institute of Company Directors (GAICD).
He is passionate about rural industries and in particular the honey bee industry.
Executive Member
Jon Lockwood
Jon is a commercial beekeeper, Managing Director and co owner of Goldfields Honey Australia P/L with his mother Vicki. Jon manages 11000 hives and several thousand nucleus colonies. Goldfields produce premium bulk honey, beeswax, honey comb, queen bees, nucleus colonies and pollinate almonds with all of their hives. Read More
Jon's three siblings are also involved in the beekeeping industry. Undertaking tourism, honey packing, bee equipment manufacturing, marketing and administration.
Jon developed a love and passion for the industry working along side his father Grant from a young age. Assisting his father with honey production, pollination and package bee exports. Jon has worked on and visited bees in several countries around the world.
Jon has become involved in the industry body to assist fellow beekeepers in industry challenges and to promote the beekeeping industry as a whole.
Executive Member
Therese Kershaw
As a fourth-generation beekeeper, beekeeping forms the fabric of Therese's life. With her husband Laurie, Therese and her family manage 2,500 beehives in New South Wales. Their business specialises in honey production and almond pollination. Read More
In addition to running the family beekeeping business, Therese has also been actively involved in the beekeeping industry. Over recent years, her passion to support the bee industry in different sectors has further grown, and she strives to create opportunities to enable beekeepers to gain knowledge and explore new equipment and technologies through industry events. Her commitment to the industry, combined with outstanding organisation skills and an infectious sense of positivity, inspires fellow beekeepers and businesses to be proactively involved in the bee industry. The overall impact is increased collaboration across different sectors of the industry which translates to growth in the industry. Therese is a dedicated beekeeper and is focused on working towards improving the beekeeping industry to provide security for future generations of beekeepers.
Positions and key achievements:
Treasurer of the NSWAA Southern Tablelands Branch (2008 – present)
Coordinated the inaugural NSWAA Trade Show in 2010
Sponsorship & Trade Show Coordinator (2016- 2018) of the 3rd Australian Bee Congress and Committee member
NSWAA Sponsorship Coordinator in 2019
Organised Aussie Beekeepers USA Tour 2019
Executive Member
Dr Ben McKee
For more than 18 years, Dr Ben McKee has been employed by Hive & Wellness Australia (HWA), previously known as Capilano Honey Limited, the largest packer of honey in Australia. Read More
Since October 2019, he has held the position of Chief Operating Officer (COO).
He has previously served as both Chief Executive Officer and Managing Director for Capilano Honey Ltd.
Dr McKee has a Bachelor of Agricultural Science Degree (Honours), a PhD in a field of study related to the honey industry and is a Graduate of the Australian Institute of Company Directors.
Previously, Dr McKee worked with the University of Melbourne and within the Victorian Department of Primary Industries, as well as managing his own commercial beekeeping enterprise.
Executive Member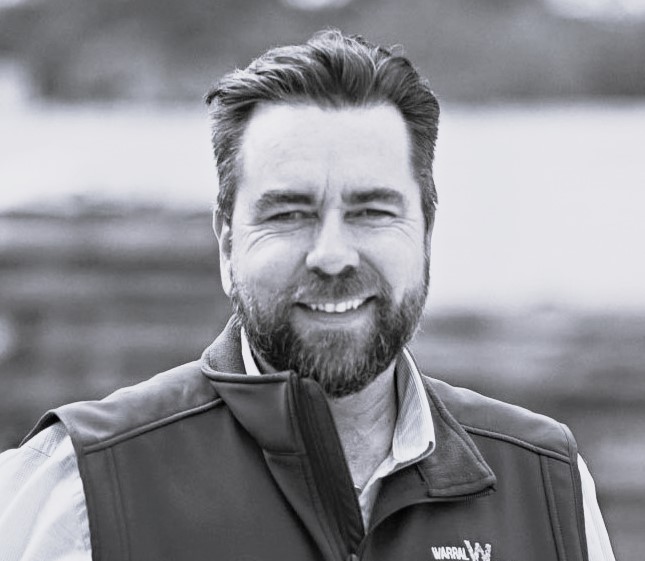 Lindsay Callaway
Lindsay Callaway is the current owner and managing director of Warral Maldon, based in central Victoria with over 3,500 hives.
Warral Maldon found its beginning with an Edward Teague Penglase in 1896 – Lindsay's great-great grandfather, making him the fifth generation owner. Growing up in the industry, Lindsay inherited his love of bees from his dad, Roger and has continued his legacy of innovation and excellence in the beekeeping profession.  Read More
He is constantly on the hunt for the best when it comes to his business, from hive production and transportation, equipment standards and biosecurity, to honey and beeswax processing, queen bee breeding, research and quality standards.
Lindsay is happiest when out on the road with his bees chasing honey flows and is passionate about sharing what he's learned to benefit the wider industry, and tackling its biggest challenges together as a community.
"For generations, most people had little knowledge or even cared about where honey came from, how it was collected, processed and packaged. Most people had a distant view of beekeeping generally. But in the last ten years, the awareness and role of bees have heightened enormously.
So now there's a lot of interest in bees, saving bees, how we need bees for one third of our crops, need bees to pollinate. And, of course, for yummy honey."
Varroa Coordinator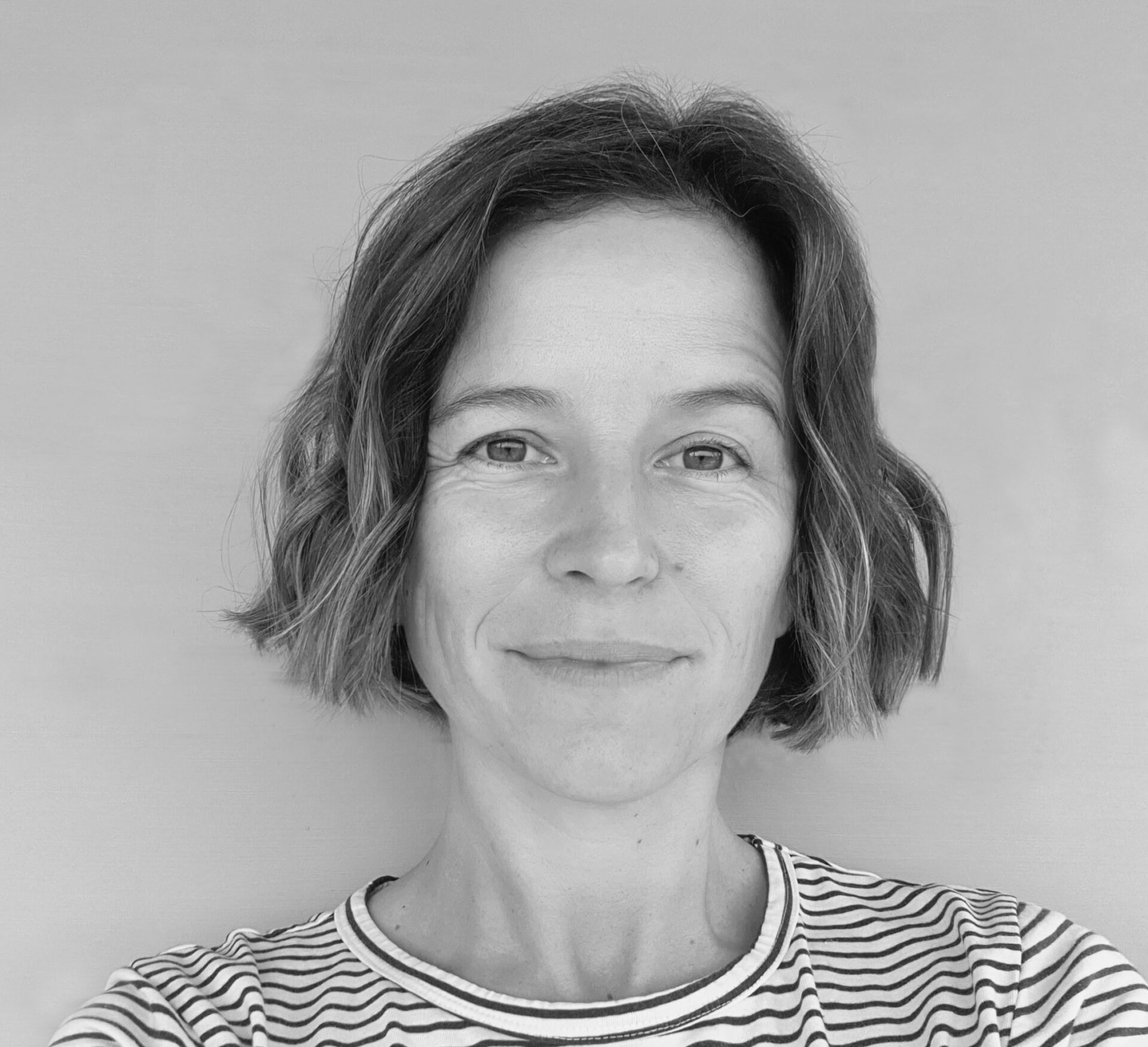 Bianca Giggins
Bianca is incredibly passionate about agriculture, environment and furthering the Australian honey bee industry. She is competent and self-motivated with extensive experience in business administration, operations coordination, and the provision of strategic support to senior stakeholders, peers and broader teams. An agricultural upbringing, beekeeper for the last 10 years, most recently employed by NSW DPI in two roles, as Honey Bee Training Coordinator the other in Biosecurity as Surveillance Coordinator Varroa Program.
Bianca is a passionate and accomplished professional and beekeeper, committed to effective and productive relationship building for positive industry outcomes.
Bianca believes the Varroa incursion is a big challenge and a complex problem which requires professional, determined and courageous leadership to overcome. As Varroa Coordinator Bianca will play an important role to support the AHBIC in protecting and leading the future of the Australian honey bee industry.