AHBIC Industry Update 29 – 364 days of response
21 June 2023
Varroa Response Update The first round of active surveillance in Newcastle and Central Coast reaches completion this week, with some of the zones in outer areas such as Narrabri and […]
Varroa Response Update
The first round of active surveillance in Newcastle and Central Coast reaches completion this week, with some of the zones in outer areas such as Narrabri and Nana Glen already commenced their second round of surveillance along with wild European honey bee baiting actively deployed across all zones.
In the last week there have been additional IP's in St Albans and Kulnura, both within the Central Coast region. The St Albans IP is a low mite count and numerous surrounding sites surveyed have returned negative lab results, however, this detection has resulted an extension of the PURPLE and RED zones west of the Central Coast complex as seen in the map.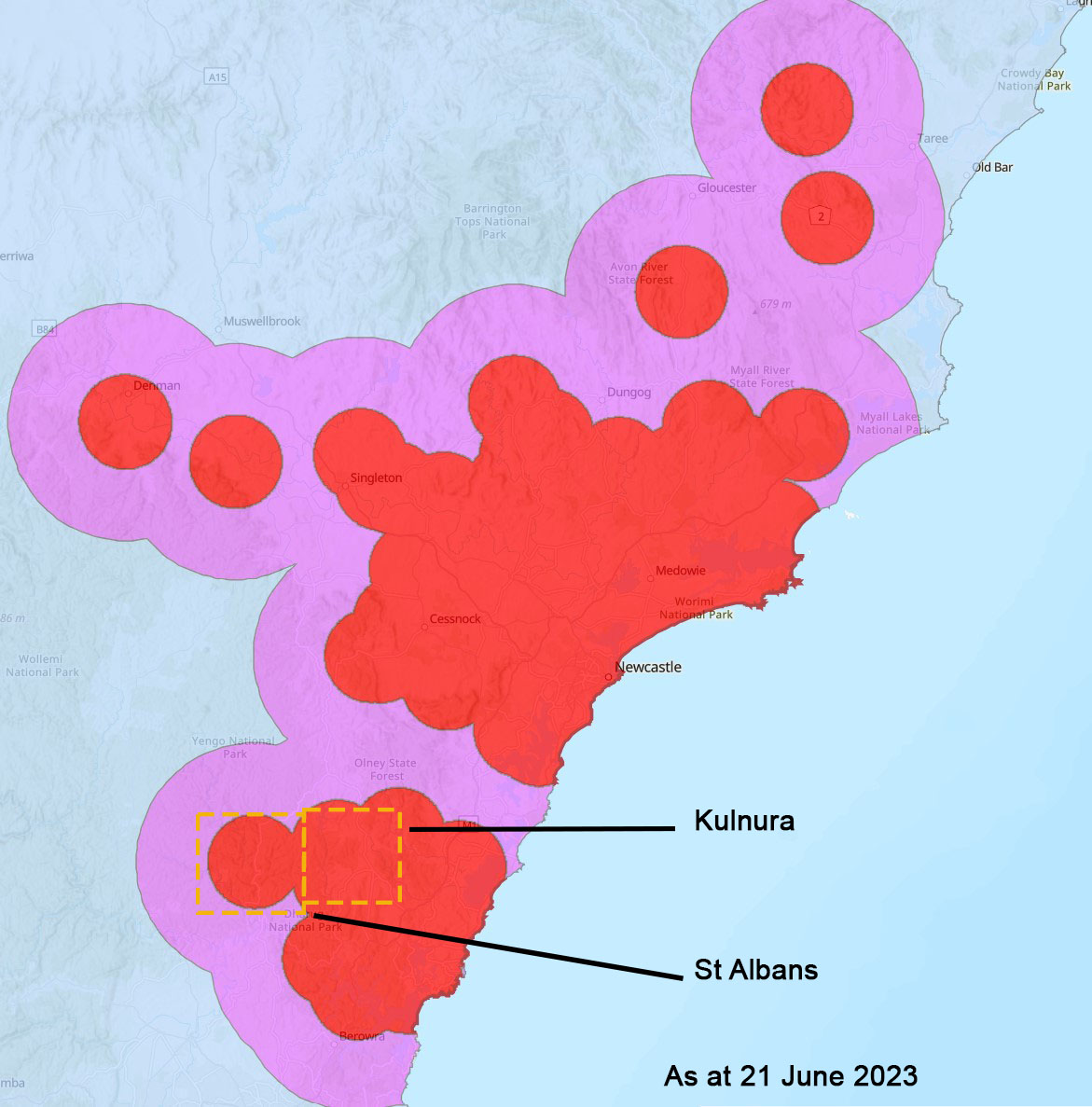 WEHB stations have urgently been deployed throughout the extension and are active.
The Kulnura detection is within the RED zone of the Central Coast and does not require any change in any zone.
AHBIC and the industry thank the DPI for their ongoing commitment and work efforts thus far. The cooperation of industry and the community is vital in helping the response achieve the goal of eradication.
Industry Briefing : Webinar
AHBIC is coordinating with the NSW DPI to provide another Industry Briefing via Webinar for
Wednesday 28th June at 7pm
There will be another situational response update from DPI and AHBIC followed by a Q & A Session. Please register by visiting Register for AHBIC Industry Briefing Webinar 3 a link to access the event will be sent to all registered, prior to the commencement of the webinar.
AHBIC continues to work directly with the Incident Management Team of the DPI Varroa mite Response and we encourage all AHBIC members, beekeepers and community members to keep up to date through points of truth via the NSW DPI website and through the regular AHBIC updates provided, including the most recent webinar.
You can reach out to AHBIC via:
CEO
Danny LeFeurve ahbic@honeybee.org.au
0409 699 980
Varroa Coordinator
Bianca Giggins bianca@honeybee.org.au
0402 467 780