AHBIC Industry Update 26 – 323 days of response
10 May 2023
Varroa Response Update The total confirmed infected premises is now 154.  There has been a new IP at Mangrove Mountain has been confirmed from DPI surveillance through the laboratory. It […]
Varroa Response Update
The total confirmed infected premises is now 154.  There has been a new IP at Mangrove Mountain has been confirmed from DPI surveillance through the laboratory. It is within the existing PURPLE zone and close to the edge of the RED zone west of the Central Coast, as a result it will extend the RED zone west of the Central Coast complex, it also adds an extension to the PURPLE zone.
Operations continue to focus on first round surveillance of the PURPLE zones, which is on schedule to reach expected completion end of May.  The cooperation of industry and the community is vital in helping the response achieve the goal of eradication.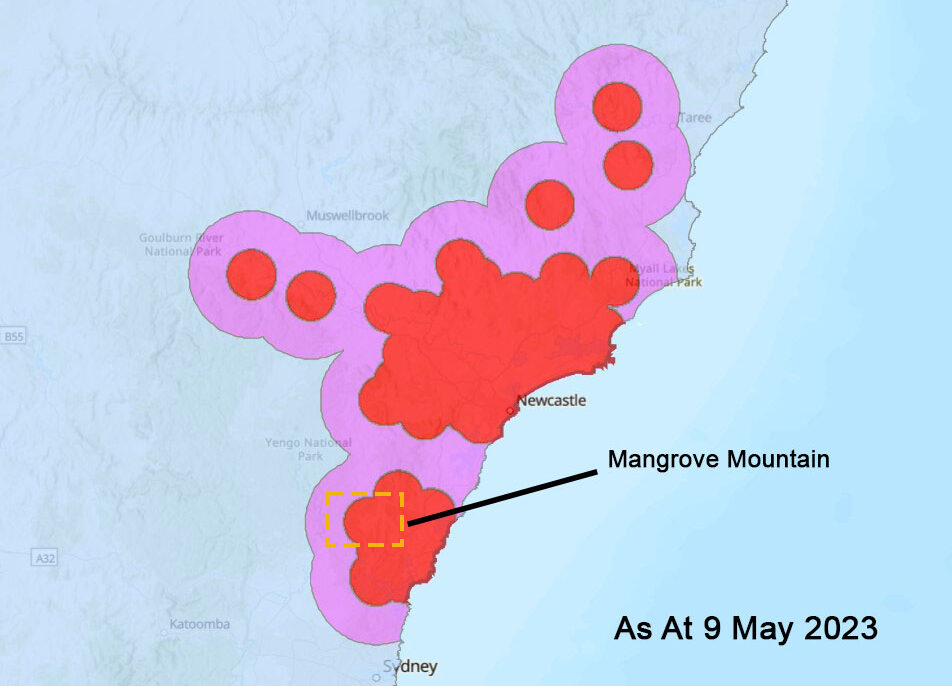 Victoria and Queensland Borders 
Both Victoria and Queensland border's are now reopened to New South Wales BLUE  zone beekeepers via a strict permit system in all states.
Beekeepers within the BLUE zone who wish to move bees or hives into VIC or QLD must apply for a permit from each respective State Department before moving hives, in addition to submitting the NSW DPI movement declaration form.
Industry Briefing : Webinar
AHBIC has coordinated with the NSW DPI to arrange an Industry Briefing free online Webinar.
We will provide an update of the response details, the current activities and share some of the data with industry, followed by a Q & A Session.
Thursday 11th May 2023
7:00 – 8:30pm
You must register HERE to receive the link prior to the event.