Federal Government Announcment : Biosecurity Protection Levy
23 May 2023
Federal Labour Government set to impose 10% increase to honey levy in 2024 In a surprise announcement, the Federal Labour government has announced BIOSECURITY will be boosted by $1.5 million […]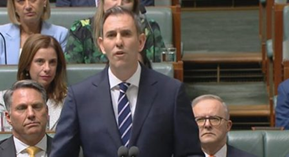 Federal Labour Government set to impose 10% increase to honey levy in 2024
In a surprise announcement, the Federal Labour government has announced BIOSECURITY will be boosted by $1.5 million of new spending in the Federal Budget tabled in parliament last week, but farmers, travellers and importers will pay more to underpin Australia's first ongoing sustainable biosecurity funding model.
The model was sketched out by Minister of Agriculture Murray Watt in a media statement last week.
A proposed increase in agricultural levies, "set at a rate equivalent to 10 percent of the 2020-21 industry-led agricultural levies" from July 2024 is expected to raise $153M over three years.  Specifically, the honey bee industry  will see an increase in the honey levy by 0.46 cents per kilogram lifting the total honey levy to more than 5 cents per kilogram.
The announcement that has blindsided both AHBIC as well as all the other Agricultural sectors and has been met with concern about the fairness of this cost recovery model.
This announcement is contrary to recommendations put forward by the senate inquiry into biosecurity preparedness which AHBIC stood before late in 2022.  AHBIC has long advocated for the 'risk creators' to contribute more to biosecurity protection as industry is expected to pay for post-border surveillance and incursions.
This levy increase is on the back of diminishing profitability and in the face of the Varroa incursion.  Once the cost of the Varroa incursion is known, it is likely that a further increase to levies will need to be made.  AHBIC has sort Commonwealth underwriting of the costs but this will need to be paid down over a 10 year period.
AHBIC will work with the Federal Department of Agriculture, Fisheries and Forestry to minimise the impact increased levies will have on our industry.