AHBIC Industry Update 33 – 390 days of response
17 July 2023
Varroa Response CCEPP Update The Consultative Committee for Emergency Plant Pest (CCEPP) met on Friday 14th July to discuss the most recent detection near Gumble as this detection triggers the […]
Varroa Response CCEPP Update
The Consultative Committee for Emergency Plant Pest (CCEPP) met on Friday 14th July to discuss the most recent detection near Gumble as this detection triggers the response for a review by the CCEPP.  In addition, other response plan triggers including total red zone area, Sydney basin detection and additional Emergency Plant Pest detection in WA affecting honey bees (A. florea) also triggered a review by the CCEPP.
The affected parties received a verbal update from NSW DPI with the details and circumstances around the Gumble detection.  The conversation had a strong focus on risk, tracing efforts and the immediate impacts this could have on borders and hive movements.
Questions were raised about the low mite count and proposed timeframe of hive movements and further questions around the Sydney basin detections.
All CCEPP parties agreed that more information from NSW DPI is needed to make an informed decision, however, based on the information presented both Victoria and Queensland committed to maintaining the current border movement rules.
Another CCEPP meeting is scheduled for the end of July when DPI will present more detailed and complete information around the detection, area and other implications for the response and budget.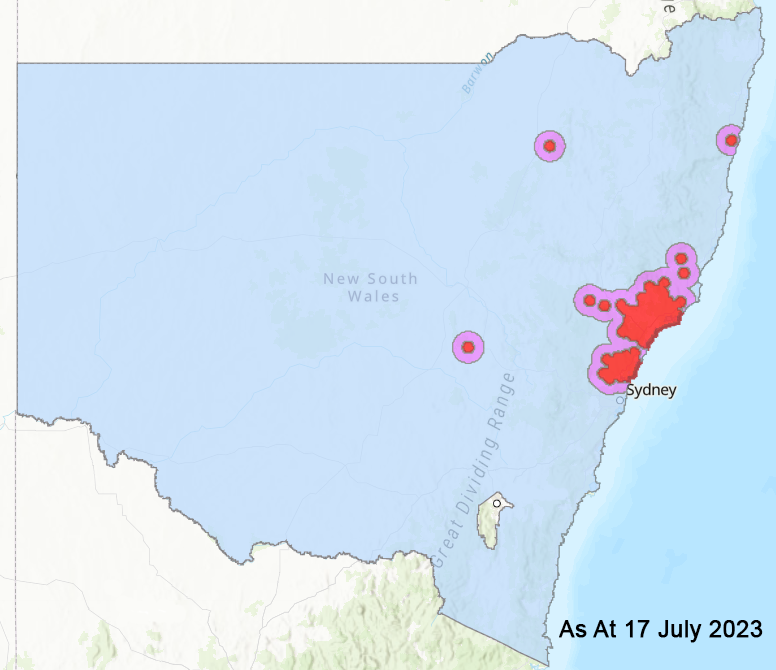 Varroa Coordinator
Bianca Giggins bianca@honeybee.org.au
0402 467 780