Mocha Honey Cheesecake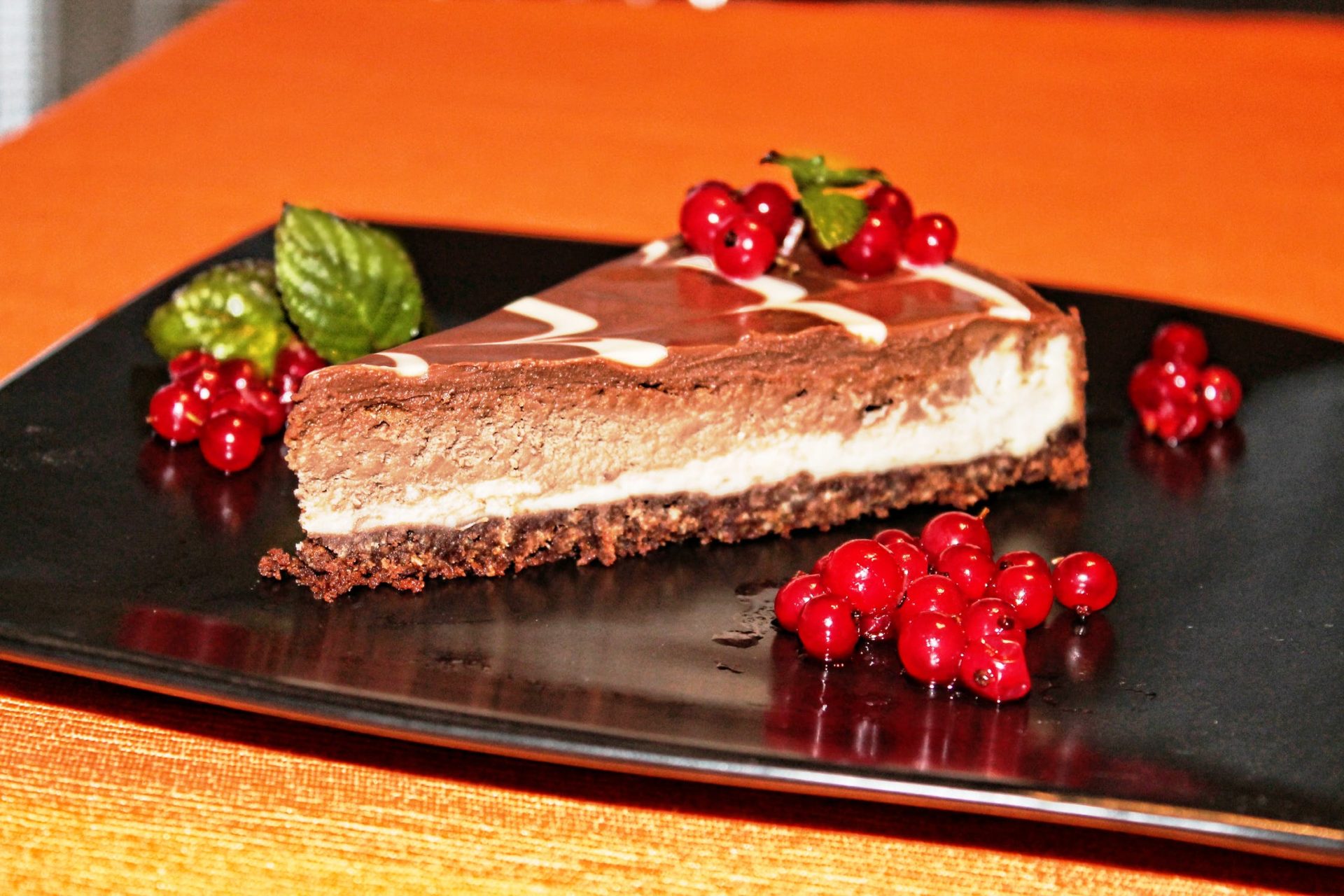 Ingredients
Base

Mocha honey pastry
2 cups plain flour
2 tablespoons cocoa powder
1 tablespoon of instant coffee
125 g butter
1/2 cup 100% Australian honey
1 small egg

Filling

500 g cream cheese
1/2 cup 100% Australian honey
3 large eggs, separated
1/4 cup custard powder
2 tablespoons coffee-flavoured liqueur (e.g. Kahlua) (optional)
300 g sour cream, whipped
125 g dark cooking chocolate, melted
Freshly whipped cream and grated chocolate, for serving
Method
Make pastry by sifting dry ingredients into a bowl. Rub in butter then work in beaten honey and egg mixture to form a firm dough.
Wrap mixture in plastic wrap and refrigerate for one hour. Roll pastry out and line the lightly buttered base and sides of a deep 25 cm loose-bottom flan pan.
Bake pastry shell blind at 200°C for 10 minutes, remove blind weights, pierce base with a skewer then continue baking at 190°C for a further 10 minutes. Allow pastry to cool before filling.
To make filling, beat cream cheese and honey together until smooth and creamy, then beat in egg yolks, custard powder and liqueur (if used).
Fold in whipped sour cream and stiffly beaten egg whites, then pour mixture into cool pastry shell and swirl melted chocolate through.
Place cheesecake on a baking tray and bake at 170°C for 45 minutes.
Allow to cool and set before removing from flan pan. Serve topped with whipped cream and chocolate shavings.